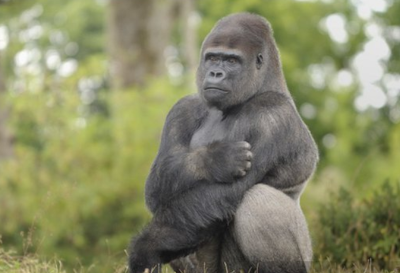 Eh oui… Même dans les zoos !
En juillet 2021, le zoo Gladys Porter au Texas, annonçait sa volonté de… vacciner ses animaux contre le Covid.
Ne riez pas…
Ce n'est pas le produit de Pfizer, mais un produit "adapté ", créé par la société Zoetis.
Vous n'y croyez pas ?
Reportage local ici : https://www.valleycentral.com/news/local-news/gladys-porter-zoo-planning-to-vaccinate-animals-against-covid-19/
Avance rapide comme disent les jeunes.
Le 19 avril 2022… un gorille du zoo est décédé "de façon inattendue" selon la direction (source) !
Ce qui est troublant :
"Upon necropsy, we found that she had multiple organ abnormalities, which, in turn, created a life-ending cascade," said Dr. Tom deMaar, the Zoo's Senior Veterinarian. "The cascade began with fibrosing heart disease, which led to renal failure."
Bref l'animal est totalement parti en sucette.
Bien entendu, corrélation n'est pas causalité ! 😉
Y'a t-il un VAERS pour les animaux ?