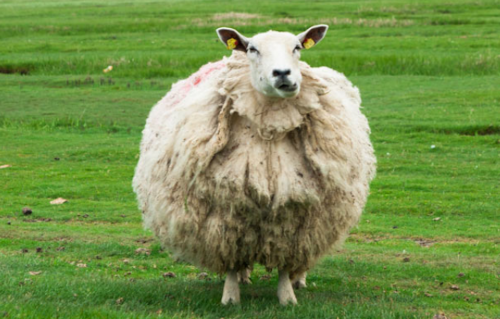 Je parlais de la Nouvelle-Zélande comme révélateur du futur, concernant l'hémisphère nord… Paf. Le même jour, les Kiwis ont décidé de se faire remarquer.
New Zealand announced on Tuesday it would shut down Auckland, its largest city (though not the capital), after four new cases of the virus were confirmed in the city, the first sign of new domestic spread after 102 days without any domestic COVID cases.

(source)
Récapitulons. Ce pays de 4,9 millions d'habitants (plus 10 millions de moutons)… n'avait plus de covicas depuis plus de 100 jours.
Fête. La gourde qui leur fait office de Premier ministre, Jacinda Ardern, déclara la "victoire".
Et là, 100 jours après, le drame.
4 (quatre) nouveaux cas locaux ont été détectés à Auckland, ville de 1,7 million d'habitants, la plus grande ville du pays.
Conséquence ?
Confinement de toute la ville !
The four cases identified are believed to be all members of the same family, a man in his 50s and preschool age children. It is not yet known how they caught it.
Rappelons que depuis le début de la "pandémie"… ne pouffez pas… la Nouvelle-Zélande a enregistré 1 575 cas… Pour un total terrifiant de… 22 morts (source).
Et 100 % de ces 22 morts avaient plus de 60 ans. 😉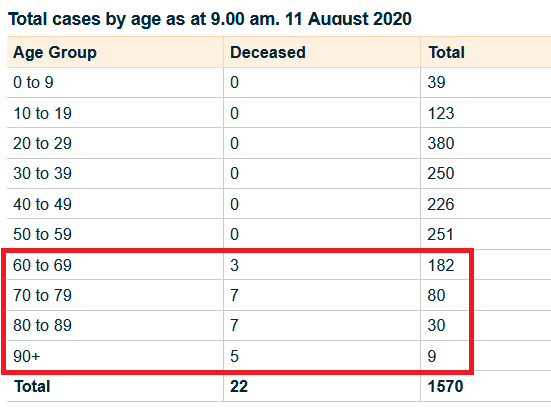 Comment dit-on sida mental en néo-zélandais ?
Et ça n'a pas loupé, les habitants sont passés en mode panique, et une fois de plus on a pu voir les supermarchés vidés etc. (source ici).
Toujours les mêmes images, malgré les mois qui passent.
Insistons sur ce point fondamental : cet ordre de confinement délirant n'intervient pas en mars…. au début de la pandémie.
Non. Il n'y a plus l'excuse de la nouveauté, de l'incompétence, du "pris par surprise", du "on savait pas", du "pas assez de données".
Cinq mois après. Malgré toutes les données, malgré l'expérience dans de nombreux pays, malgré l'exemple suédois (lire ici) etc. Pourquoi ?
A quoi donc jouent Ardern et son équipe ?
MISE A JOUR
Un fait extrêmement grave et qui commence à faire "tendance" (voir mon article au sujet du report des élections à Hong Kong).
On the other side of the world, New Zealand's prime minister Jacinda Ardern said the upcoming election in September could be postponed as the coronavirus seems to have re-entered the Pacific country.

(source)
MISE A JOUR 13/08/2020
Ecoutez la cinglée qui leur fait office de premier ministre… Elle se félicite que dorénavant… les gens ne peuvent plus refuser d'être testés. Car en cas de refus, boum 14 jours de plus aux arrêts. "A pretty good incentive" dit-elle l'air gourmand, en souriant, avec sa dentition de vampire constructiviste dément.
MISE A JOUR 14/08/2020
Il n'y avait aucun -véritable- suspens…
Le gouvernement néo-zéolandais vient de prolonger le confinement… Jusqu'au 26 août.
(source Le Figaro).