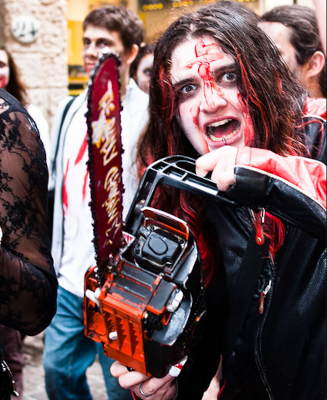 Les jours passent,  le mutant Delta indien continue de faire rire la galerie. Du moins en Occident où il convient de terroriser encore un peu le cheptel (avant que celui-ci parte en congés payés).
Car en Inde, le génocide est -hélas- déjà terminé (lire ici). Les  meilleures choses ont une fin.
Donc dernière trouvaille de la presse anglaise ?
Doctors in India claim highly-infectious 'Delta' variant is giving people GANGRENE and hearing loss

Doctors said some patients even had to have amputations because of gangrene
Covid known to lead to clots which can block blood supply and cause condition
Viral infections are a common cause of adult deafness, temporary or permanent
Medics said not enough proof yet that the new variant is causing new symptoms (source DailyMail)
Tout et son contraire. Mais c'est pas grave !
L'essentiel étant de placer les mots "gangrène" et "amputation" ! 😉
Madame Michu va en avaler sa prothèse dentaire.
Et comme pour un dessert, elle se resservira 3 fois du vaccin !