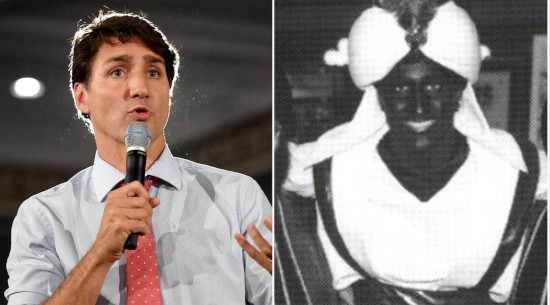 Encore et toujours. Ca en devient lassant.
Nos amis canadiens, grands covidéments, disaient qu'il y avait des enfants hospitalisés, infectés par le Covid et que c'était l'horreur.
Nous savions déjà que le nombre d'enfants réellement atteints par le Covid était ridicule.
Mais nous apprenons aujourd'hui que même ces chiffres ridicules… furent bidonnés.
Et comme d'habitude, toujours dans le même sens… Celui du grossissement outrancier afin d'intensifier la peur.
The real number of Canadian kids admitted to hospital because of COVID-19 is much lower than the data previously indicated, according to a new report from the Public Health Agency of Canada (PHAC). (source Torono Sun)
Non vraiment ? Beaucoup moins ? Quelle incroyable surprise !
This means that out of the number of children previously tallied to have been in hospital with COVID-19, only a third of them were actually in hospital because they were in fact suffering from COVID-19, pneumonia or something similar.

The rest of them were admitted to hospital for some other treatment or procedure and were only confirmed to be positive for the virus due to routine screening of all patients.
Un tiers seulement… avait un Covid. Les autres… rien à voir… Mais ils étaient testés "positifs"…
Plus fort encore :
"The second key finding is that nearly 50% of pediatric patients had pre-existing conditions such as severe neurological disease, lung disease or malignancy, suggesting that overall, healthy children are at very little risk," adds Dr. Mack.
Non seulement ça n'avait rien à avoir avec le Covid, mais la moitié… était gravement malade avec d'autres pathologies…
Bref… Ces admissions chiffrées arrivent toujours après. Mais le mal est fait sur la psyché du grand public.
Pourquoi j'en parle ?
Parce que c'est partout la même chose. Et en France ?
Pointons vers le "point épidémiologique" hebdomaire de notre chère Agence Santé Publique France…

Le 18 mai, il y avait donc en France 58 enfants hospitalisés en raison du "Covid"… Dont 17 en soins critiiiiiiiiiiiiiques !
L'Insee nous dit que la France compte 11 962 000 enfants de moins de 15 ans…
Et à présent, on nous explique qu'il faut absolument vacciner les enfants contre le couillonavirus… L'UE vient même de donner son feu vert (source Le Monde).
Du mensonge institutionnalisé on passe ainsi à l'obscénité.