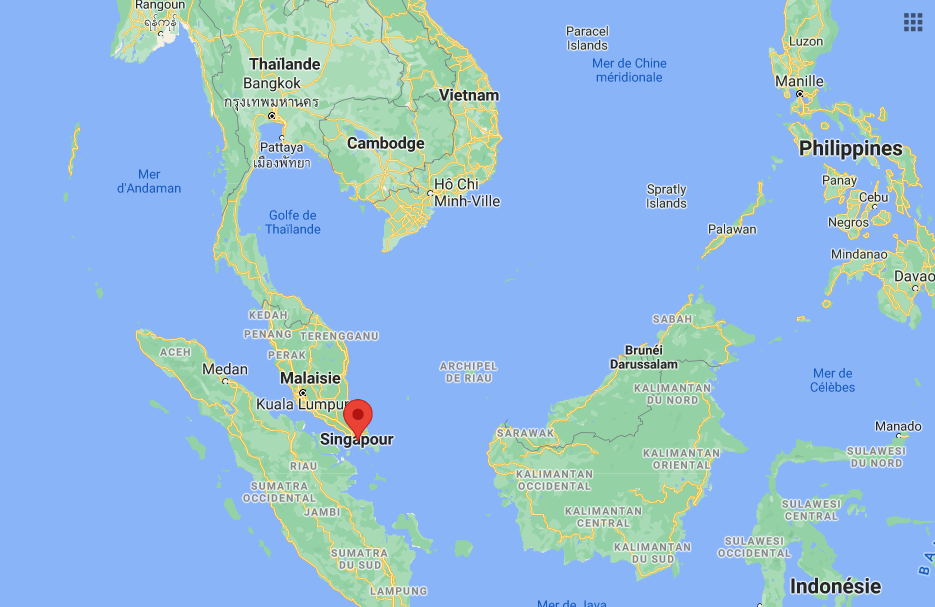 La cité-état réimpose des restrictions pendant 1 mois suite à l'apparition de… quelques dizaines de covicas.
Rappelons que Singapour compte 5,7 millions d'habitants.
For four weeks from May 16 to June 13, gathering sizes as well as household visitors will be cut to a maximum of two people from five people now, working from home will be the default, and food places can only do takeaways and deliveries, the health ministry said in a statement on Friday. (source Bangkok Post)
La situation doit donc être grave.
Très grave.
Vite un graphique des covicas par jour, moyenne mobile 7 jours, de début 2020 au 14 mai 2021 (source)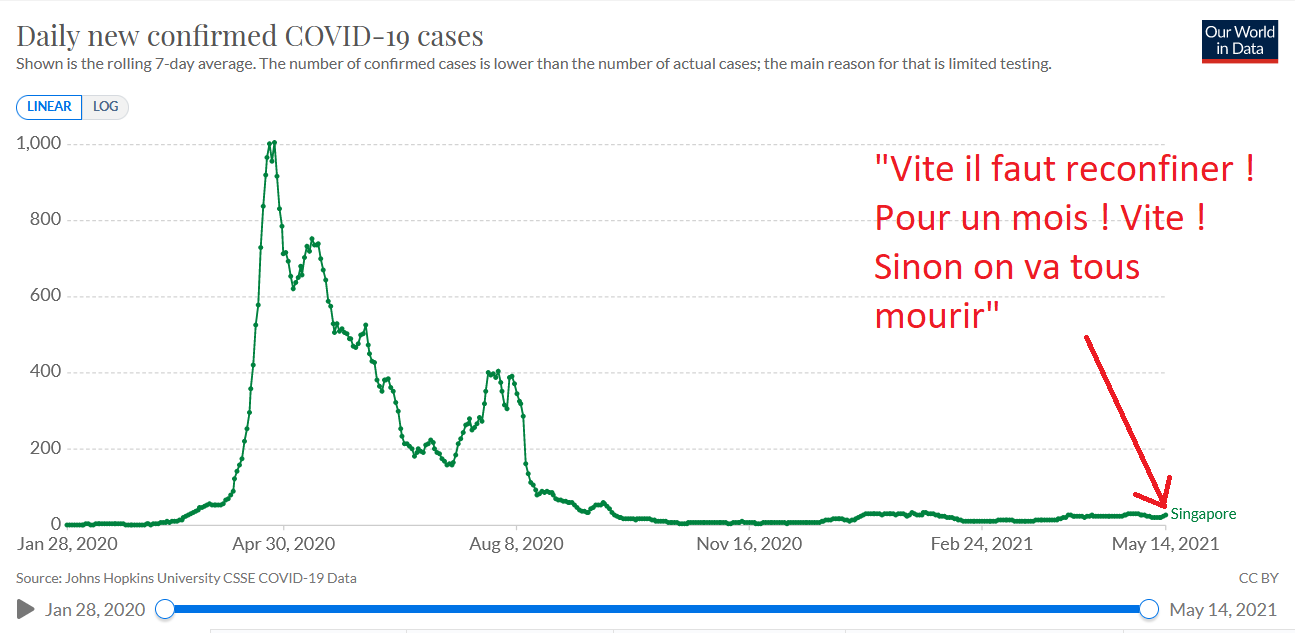 Ben Roger ! C'est quoi ce bordel couillonavirant ? Il est bogué ton graphique !
Non… 😉
Pour comprendre la panique des autorités de Singapour, il faut peut-être zoomer : mettons début avril au 14 mai.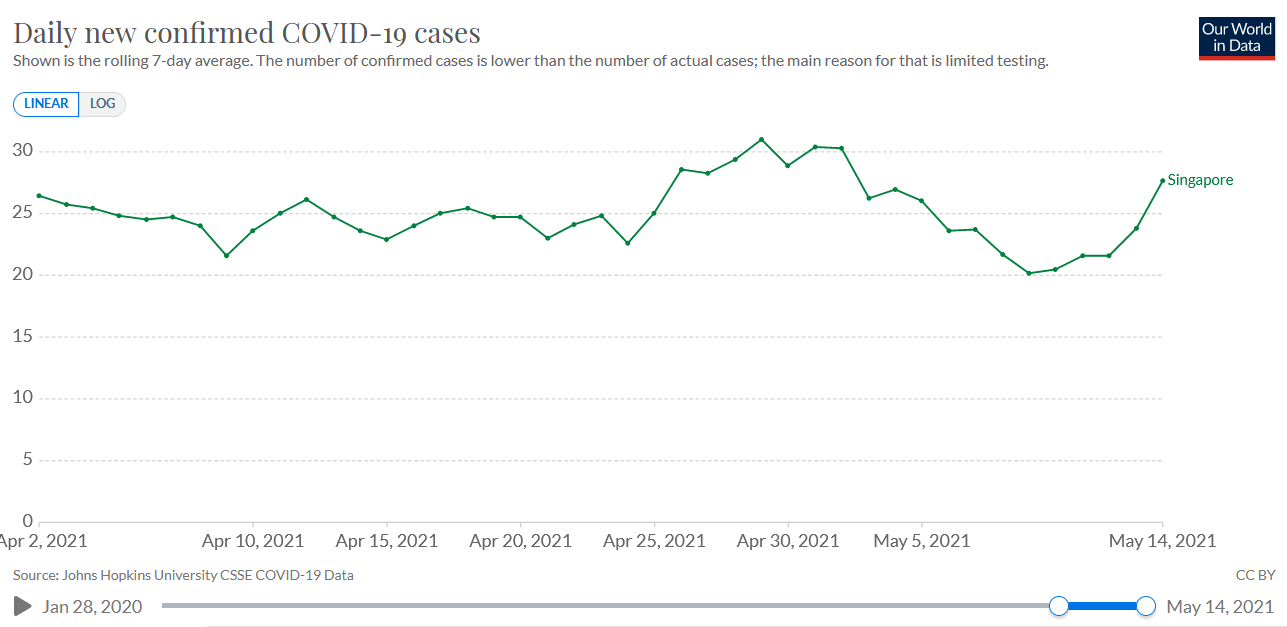 Ah ben non, on ne voit toujours pas !
😉
Le Bangkok Post explique :
The country recorded 24 new virus cases locally on Friday, with more than half coming from a cluster originating from Changi Airport. The number of unlinked infections — the most concerning to officials as they signal undetected spread in the community — has risen to 15 in the past week from 7 in the week before, the health ministry had said Thursday.
Voilà donc les ravages de l'idéologie "Zéro Covid" à l'oeuvre, un mythe aberrant qui est l'apex de la covidémence.
Ce qui rend fou le gouvernement de Singapour est le fait que 15 cas ne PEUVENT PAS ETRE EXPLIQUES… malgré toute leurs technologies à la con, leurs règles, leur quarantaine… 15 cas ne peuvent pas être reliés à des cas importés.
Catastrophe apocalyptique.
Le "Zéro Covid" est une secte.
Et encore plus ironique : ce foyer épidémique à l'aéroport est apparu alors que la plupart des personnels étaient vaccinés  (Pfizer ou Moderna, source France Info) !
Cela peut éventuellement fonctionner (et encore) pour une île de dégénérés riches bobos écolos (la Nouvelle-Zélande par exemple)…. Mais pour l'Asie du Sud-Est, c'est aberrant (la Thaïlande par exemple est en train de payer le prix fort).